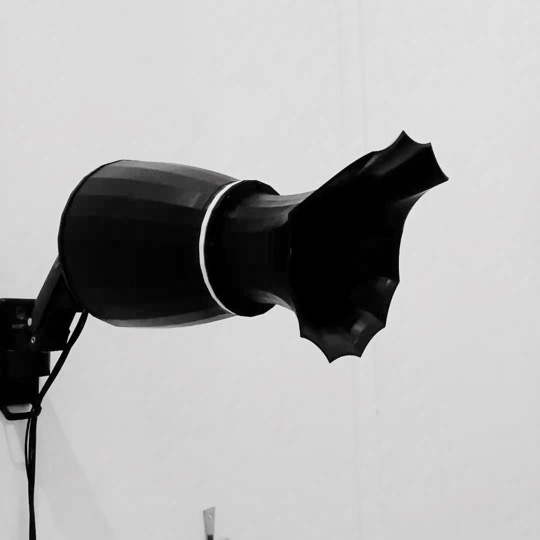 Soniche visioni olografiche 2022, 3D printed holographic projectors, audio/video, raspberry, management software, headphones

"Sonic holographic visions" is a project born in collaboration with a research group with which the artist collaborates in a technological startup.
The project involves the use of a holographic projector (designed and printed with a 3D resin printer by the artist) which adopts an innovative technology.
Thanks to this technology, the projector offers a holographic optical illusion that allows you to perceive the images in a very distinct way as they rotate in the air.
The artist has created audio/video ad hoc for this new technology which, thanks also to a synchronization through "audio reactive" processes and therefore strongly intertwined with each other, emphasize its potential, making the fruition of the work a unique synaesthetic event.




Soniche visioni olografiche 2022, proiettori olografici stampati in 3D, audio/video, raspberry, software di gestione, cuffie

"Soniche visioni olografiche" è un progetto nato in collaborazione ad un gruppo di ricerca con il quale l'artista collabora in una startup tecnologica.
Il progetto prevede l'utilizzo di un proiettore olografico ( progettato e stampato mediante stampante 3D a resina dall'artista) che adotta una tecnologia innovativa.
Grazie a questa tecnologia, il proiettore regala una illusione ottica olografica che consente di percepire le immagini in maniera ben distinte che ruotano nell'aria.
L'artista ha realizzato degli audio/video ad hoc per questa nuova tecnologia che grazie anche ad una sincronizzazone mediante processi "audio reactive" e quindi fortemente intrecciate tra adi loro ne enfatizzatizzano il potenziale rendendo la fruizione dell'opera un evento sinestetico unico nel suo genere.